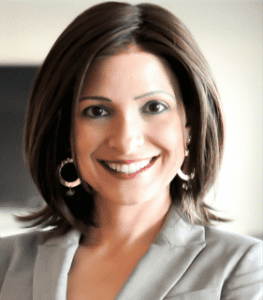 Deirdre D. Nero, Esq.
Deirdre Nero is an Immigration & Nationality Law Attorney in private practice with her own firm, NERO Immigration Law, P.L. located in Coral Gables, FL. Originally from New Jersey, Deirdre has lived in Florida for over 20 years. She earned a Bachelors Degree from Florida State University in Communication Studies and Spanish in 1999. After graduating Magna Cum Laude from FSU, Deirdre moved to Spain and worked as an English teacher for a year. Upon returning to Florida, Deirdre attended the University of Miami School of Law, where she graduated with honors in 2003 and passed the Florida Bar. Ms. Nero started her own law practice, NERO Immigration Law, P.L., in 2009 after having spent several years as an Immigration & Nationality Lawyer in two large law firms also in Coral Gables (Becker & Poliakoff, P.A. and Fragomen, del Rey, Bernsen & Loewy, LLP).
Deirdre's practice focuses on all types of business immigration including employment based immigrant (permanent residency) and nonimmigrant (temporary) visa petitions, and related business immigration matters. She also routinely handles family immigration matters and naturalizations. Ms. Nero works closely with small and medium companies and individual clients to personally coordinate and execute all aspects of the client's Immigration strategy and represent them in front of the U.S. Department of Homeland Security, the U.S. Department of Labor, and the U.S. Department of State.
Deirdre is actively involved with and has held leadership positions in many local organizations, such as the Coral Gables Chamber of Commerce, the Greater Miami Chamber of Commerce, the American Immigration Lawyers Association, The Beacon Council, the Organization for Women in International Trade, BNI Miami-Dade, The Florida Lawyers Network, and Global Ties Miami, among others. She also frequently writes and lectures on Immigration Law and other topics, such as Alopecia Areata.
Deirdre serves as an advocate and Legislative Liaison for the National Alopecia Areata Foundation (NAAF) and frequently travels to Washington, DC to advocate on that organization's behalf. She is also the co-founder, with her sister Aria, of a jewelry line called B.A.L.D., which raises awareness for Alopecia Areata and donates a portion of profits to alopecia related charities.
Deirdre is a Certified Spinning® Instructor by Madd Dog Athletics and is Certified in CPR/AED. She teaches Spinning® classes several times a week at the University of Miami Herbert Wellness Center and other local health clubs.
Deirdre is fluent is Spanish and also holds Italian Citizenship. She is honored to hold an AV® Preeminent™ Rating from Martindale-Hubbell® which shows that she is a well-respected attorney in the field of Immigration & Nationality Law.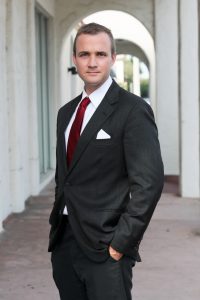 Eric P. Gros-Dubois, Principal
Mr. Gros-Dubois was raised in Dallas, Texas, educated by the Jesuits and attended Southern Methodist University, during which time he lived and studied in Paris and Cannes, France. After living and working in New York City and Costa Rica, he attended American University's Washington College of Law in Washington, D.C., completed his Juris Doctor (J.D.) in 2007 and later his Masters in Business Management (MBA) with a specialization in Finance from the Kogod School of Business in 2008.
In 2010 he sat for, and passed, Level I of the Chartered Financial Analyst Exam. He has been admitted to practice law in the state of New York, the state of Maryland, the District of Columbia, the state of Florida, before the Federal District Court for Southern District of Florida, the Federal District Court for Maryland and the US Tax Court. He is also a member of the bar associations in New York, Maryland, the District of Columbia, Florida, Miami Dade County, Coral Gables and the American Bar Associate. In 2015 Mr. Gros-Dubois was recognized by Florida Trend as an "Up an Comer" Legal Elite.
He is actively involved in charity work, including serving as the secretary of the Mission of the Heart, Inc. Eric is also a Rotary Paul Harris Fellow, and the current President of the Rotary Club of Miami Brickell. He is a Trustee Diplomat of the Coral Gables Chamber of Commerce, vice president of BNI Coral Gables and a member of the board of directors for Global Ties Miami.
He is fluent in both English and French and can be reached at eric@epgdlaw.com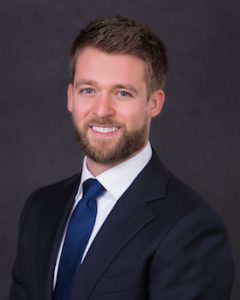 Justin Stivers
Justin Stivers was born in Florida and raised in Knoxville, Tennessee. He earned his undergraduate degree at Appalachian State University in Boone, North Carolina, before serving in the Peace Corps in Honduras. His career eventually led him to attend law school at the University of Miami, where he earned his Juris Doctor.
Justin has dedicated his legal career to assisting those who must go through the probate process. His law firm is committed solely to providing people with simple and efficient solutions after the loss of a loved one so that they can receive their inheritance as quickly and as stress free as possible. He firmly believes that the probate process, and law in general, should be straightforward and results-driven for the client. When you hire an attorney, you do so with the expectation that you will get results from someone with a high level of knowledge and expertise.
He also believes in keeping his clients informed throughout the process. He makes it a point to be responsive and attentive with all of his clients, keeping them up-to-date on their cases and answering questions as they come up.
If you or someone you know has recently lost a friend or family member and are unsure of what to do next, please contact The Law Offices of Justin B. Stivers LLC by phone at 305-456-3255, by email at info@jbstiverslaw.com or visit us at www.jbstiverslaw.com. Losing a loved one can be one of the most difficult experiences in a person's life. Let us take the stress of dealing the with probate so that you can focus on the things that matter
Brian A. George
Brian A. George is the Managing Partner of CALAS Group LLC, a globally recognized accounting and financial services firm located in Coral Gables, FL. With over 20 years of experience in the industry, he specializes in providing accounting and advisory services to a number of closely-held businesses and non-profit organizations.
Brian has dealt with a wide range of business operations, including: hotel, manufacturers, contractors, wholesale and retail operations, and other service organizations. As the Managing Partner, Brian has overall responsibility for achieving CALAS Group's goals and growth plans. In addition, he also has ultimate responsibility for employee and client satisfaction at CALAS Group.
Brian provides a range of financial advisory services to his clients, including cash flow analysis for budgeting and personal financial planning. He is also regularly involved in negotiating loans and exploring financing alternatives with a variety of financial institutions.
Brian holds an Associate of Arts Degree in Accounting Technology from Miami Dade College, a dual Bachelor of Science Degree in Finance and International Business from American University, a Master of Business Administration from Nova Southeastern University, a Certificate in Operations Management from Universidad Nebrisensis de Madrid and a Doctorial Degree from University of Phoenix.
Brian is a member of the National Association of Tax Professionals, the American Institute of Certified Public Accountants and is a Certified Financial Manager. He has served as an officer in many charitable and business organizations and proudly serves as an officer within the United States Army Reserve.
John O'Rourke
John O'Rourke is First American Bank's Private Banker and Wealth Advisor for South Florida. As a relationship manager for high net worth individuals and their companies, he assists clients and family members with a variety of banking and wealth advisory needs. If you have any questions or comments, contact John at Jorourke@firstambank.com.
When it comes to planning for your retirement income, it's easy to overlook a few common factors that can affect how much you'll have available to spend. Let's take a look at the more significant ones.
Different types of investments carry with them different risks. Sound retirement income planning involves understanding these risks and how they can influence your available income in retirement. Investment or market risk is the possibility that fluctuations in the securities you hold may result in the reduction and/or depletion of the value of your retirement savings. If your retirement plan includes withdrawing funds from these types of investments, you'll want to make sure you're prepared to handle down markets or you run the risk of depleting your savings far sooner than you had planned.
Reinvestment risk is typically associated with fixed rate investment vehicles such as bank certificates of deposit or bonds. When an instrument matures, there's the risk that comparable instruments may not be paying the same return anymore. This could mean that you have to either reinvest at a lower rate of return or take on additional risk to maintain the same rate of return.
Interest rate risk occurs when interest rates rise and the prices of other existing investments drop. For example, consider bond yields (aka coupon rates) which move in the opposite direction of interest rates. In a rising interest rate environment, like the one we're experiencing now, new bond issues will likely yield higher coupon rates than the older ones. Additionally, some investors may decide to move monies out of stocks and mutual funds and into "lower-risk" fixed rate investments paying higher interest rates than in years past.
It's important to outpace inflation and have a sound strategy in place which allows your income stream to grow throughout retirement. Consider this, over the years inflation has historically averaged 3% annually. This means that one dollar today will only buy half as much 23 years from now. In order to maintain the dollar's strength, its purchasing power, you'll need to make sure your investments average a return of at least 3%.
The cost of medical care continues to spiral upward and planning for catastrophic health-care costs in retirement is more important than ever before. Even with Medicare coverage, you'll likely have to pay out-of-pocket for additional health-related expenses. Consider preparing for rising Medicare premiums, particularly optional Part B (outpatient services coverage) and Part D (prescription drug coverage). Medigap supplemental insurance can also play a valuable role in covering Medicare deductibles and co-payments as well as provide protection against catastrophic expenses that either exceed or aren't covered at all by Medicare.
As life expectancies increase, so do the potential needs for long-term care. While not everyone will need such care during their lives, ignoring the possibility and failing to plan for it can be financially devastating. Discuss all your options with a professional long term care agent and if you do decide to buy coverage, don't forget to factor the premium cost into your retirement income needs.
The effect of taxes on your retirement savings and income is often overlooked. It's important to understand how the income generated from your investments is taxed and subsequently factored into your financial plan. Failing to plan properly can result in unforeseen taxes eating into your income and significantly reduce the amount you have available to spend in retirement.
Your financial planner, insurance specialist, accountant and attorney are key players when it comes to preparing properly for retirement. Bringing them into the discussion early on will help to ensure you enjoy the retirement you envision.