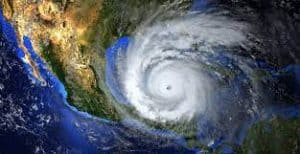 In previous blogs I have tried to make lite of the subject that I am writing about, but there is nothing lite about a loss.
Just last week a dear friend's house caught fire, with a seventy percent loss, the house was made uninhabitable. Our friend is a single person whose lifelong friend was a dog. Unfortunately, the dog succumbed to smoke inhalation and was found lifeless.  From just a couple of sentences you can appreciate the tragedy. The loss of a dear friend, the loss of a prized possession, and having to deal with everything in between. Fortunate for our friend, our family is in the insurance business and one of our daughters, who happens to be well versed on homeowners and personal property insurance, immediately read the policy to see how she could help. No, they did not obtain their homeowners policy from our agency. I am sure the story would have ended differently if they had.
Not all homeowners' policies are the same.
It is important to understand that not all homeowners' policies are the same. There are different type of policies; for instance, HO3, having to do with single family homes, HO6 covering condominiums and co-ops, then there are the DPs. The D1 DP2 and DP3, they cover specific perils such as fire. A DP1 policy, also called Dwelling Fire Form 1, is a type of home insurance policy that protects a house from nine named perils – most notably fire. It's usually used to insure vacant homes but can also be used for rental properties if landlords are on a tight budget. Since the DP insurance forms have very limited coverages, although less expensive than an HO3 or HO6, they are not recommended to replace any of the standard homeowner policies. The intent of this blog is not to offer a lesson in personal property insurance, so, I'll just jump to the point.
When my daughter read through our friend's policy, she realized that what someone had sold our friend was not a standard HO3 policy, but a DP1. And yes, it does cover the fire, but on a very limited basis, maybe 30% of the loss would be covered. This policy does not cover contents, so replacing anything that is considered personal property will have to be an out-of-pocket expense. Another coverage not included in a DP1 is loss of use. Loss of use coverage offers the insured the money to find a living option while the property is being repaired. So, our friend has to bunk with another friend, for who knows how long, because this particular policy lacks the necessary coverages. Why anyone would sell a DP1 form policy instead of an HO3 is beyond my comprehension.
Covering a home for any peril should be our first concern, most importantly roof, wind and flood. But how about contents? What happens when the roof blows away and everything in your home is exposed to the elements, such as furniture, clothing, computers, appliances, etc. Will you be able to replace any of the valuables stored in your home? How about the home being uninhabitable for the duration of repairs; does your homeowners insurance cover the expense of staying in a hotel or renting temporary housing?
Another issue that one finds more times than one should, is a homeowner allowing their policies to expire and letting the mortgage lender place a forced coverage policy on the property. With the homeowner thinking that this is a less expensive option. What the homeowner doesn't know is that the coverage that a lender places on your property has little to do with replacing your house, it has more to do with covering the balance on the loan. So, here's a scenario, your home is deemed uninhabitable because of the extent of the damage, and you're thinking that your insurance will pay for rebuilding the house, yet all that it does is pay off the balance on the loan. The positive in this scenario, if there was a positive, is that you now have a property that is paid off, but no home to go back to, or not enough balance on the credit cards to pay for a place to stay. And top of it all, you are left trying to figure out how to rebuild.  So, what happens if you don't have the funds to rebuild? How about the stress you may be putting your family through? I think you get the gist of what I am trying to say.
There is a fallout to not being properly insured.
South Florida has been spared from the effects of a major storm since Irma in 2017, which was a Category 4. Other parts of the State have not been so fortunate. Some of us will recall how Irma tore roofs off homes, downed power lines and kept many of us at home and without power for many days. How could just a few hours of wind and rain cause so much damage? Like my friend in the story at the beginning of the blog; standing in front of your destroyed home is not the time to find out that you do not have sufficient coverage on your homeowners. In our friend's case, they may need to dig into their savings to rebuild the home and to replace personal property. For those who do not have the savings to do so, they may have to sell the land to pay off the bank. Memories gone; personal belongings gone. The American dream of owning a home gone up in smoke (no pun intended) because the right insurance coverage was not in place.
Whether you are a homeowner, a business owner or both, hurricane season should be a good time to review your policies with your agent to make sure that your residential or commercial properties have the necessary limits and coverages to save or replace your prized possessions in case of a major storm. I am sure that the agent who sold our friend a DP1 policy did not take the time to educate. Had they done so, our friend is sufficiently intelligent to understand and do the right thing. Insurance is not something that you go and pick off a shelf at your local grocery store or buy online without the guidance of a professional agent. Insurance, personal or commercial, is complicated. There is no simple solution to obtaining right coverages, because no two homes are alike, not two businesses are alike, and no two individuals are alike. So, if you have an agent who is willing to educate, my advice is that you listen to them. You might learn something that may save what you have worked so hard for all your life.
In the end, trying to find a simple solution to complex issues could run the greater risk of a greater fallout.